Products - Materials - Fluorescent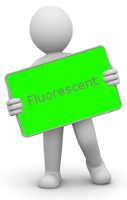 As we print all of our own products we are capable of printing on fluorescent materials.
Fluorescent materials are highly recommended where high visiblity is required such as low light conditions or where extra safety is required.
Our fluorescent products will provice excellent visibility for when you need it most.