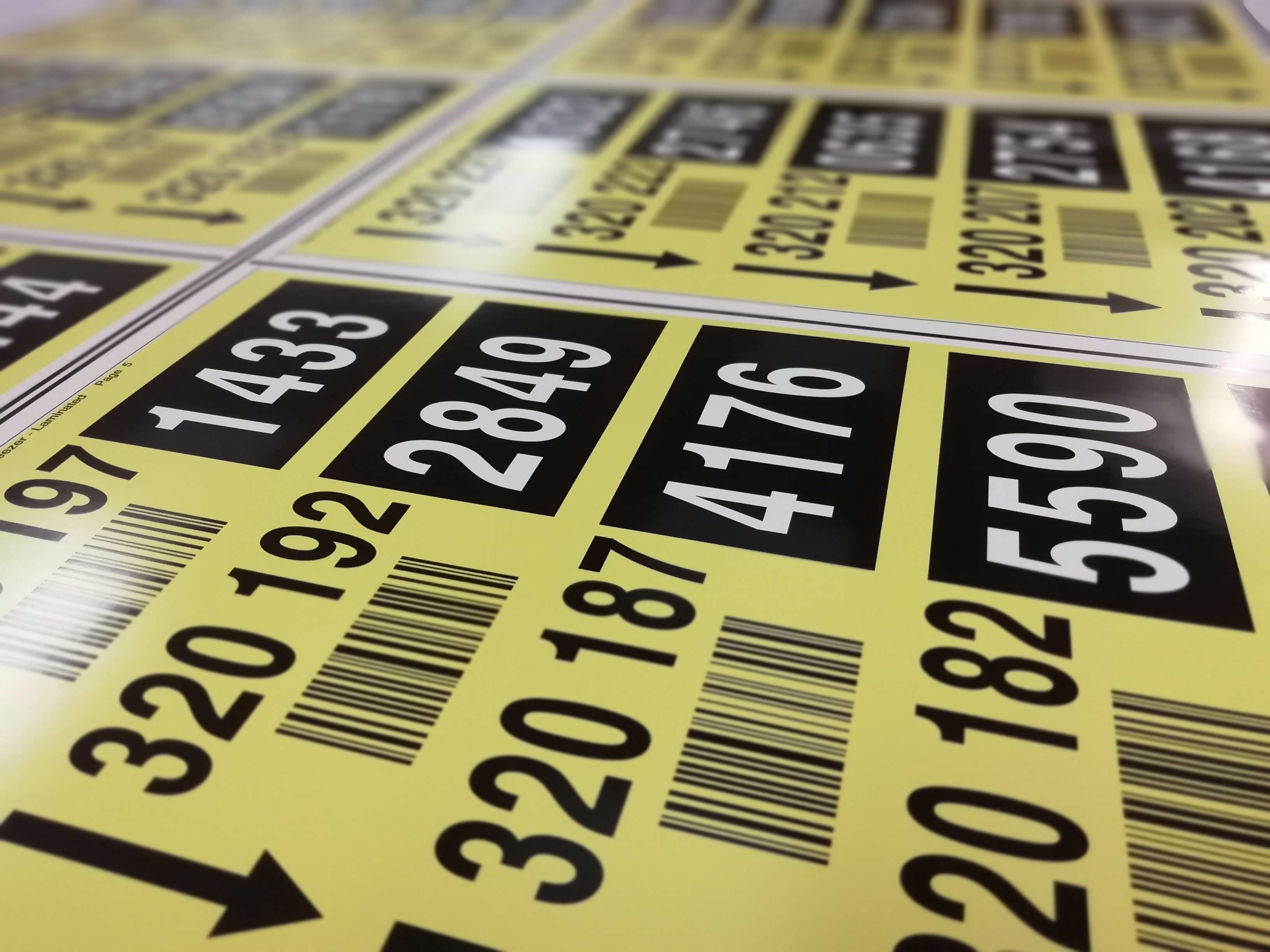 Robstock pride ourselves on manufacturing products that are to the highest standards, and our labels can be produced on a variety of materials. Our service is completely bespoke and we will discuss your requirements in depth. We can also offer practical advice, and tailor our products to suit your exact needs .
We specialise in warehouse racking labels, bulk stack identification systems, and product or pallet identification labels, in addition to safety signs, barcode labels, variable data printing, freezer labels, label holders, and much more.
We always place our customers' requirements at the forefront of our service.
---
We can print any data; no matter how variable. From 2 unique pieces of data, to 2 million and beyond, our in house design team can cater for any amount of variation in your data from sequential number sequences to completely unique data references. Whether you require soft vinyl labels, rigid plastics, magnetic labels or any of our other specialised materials we are proud to offer variable data printing as standard.
We can create a location list for you using our own custom made software by simply reviewing a warehouse plan or supplying us with hand written lists! In addition we tailor for highly randomised check digits using our own algorithms created around your specific data.
---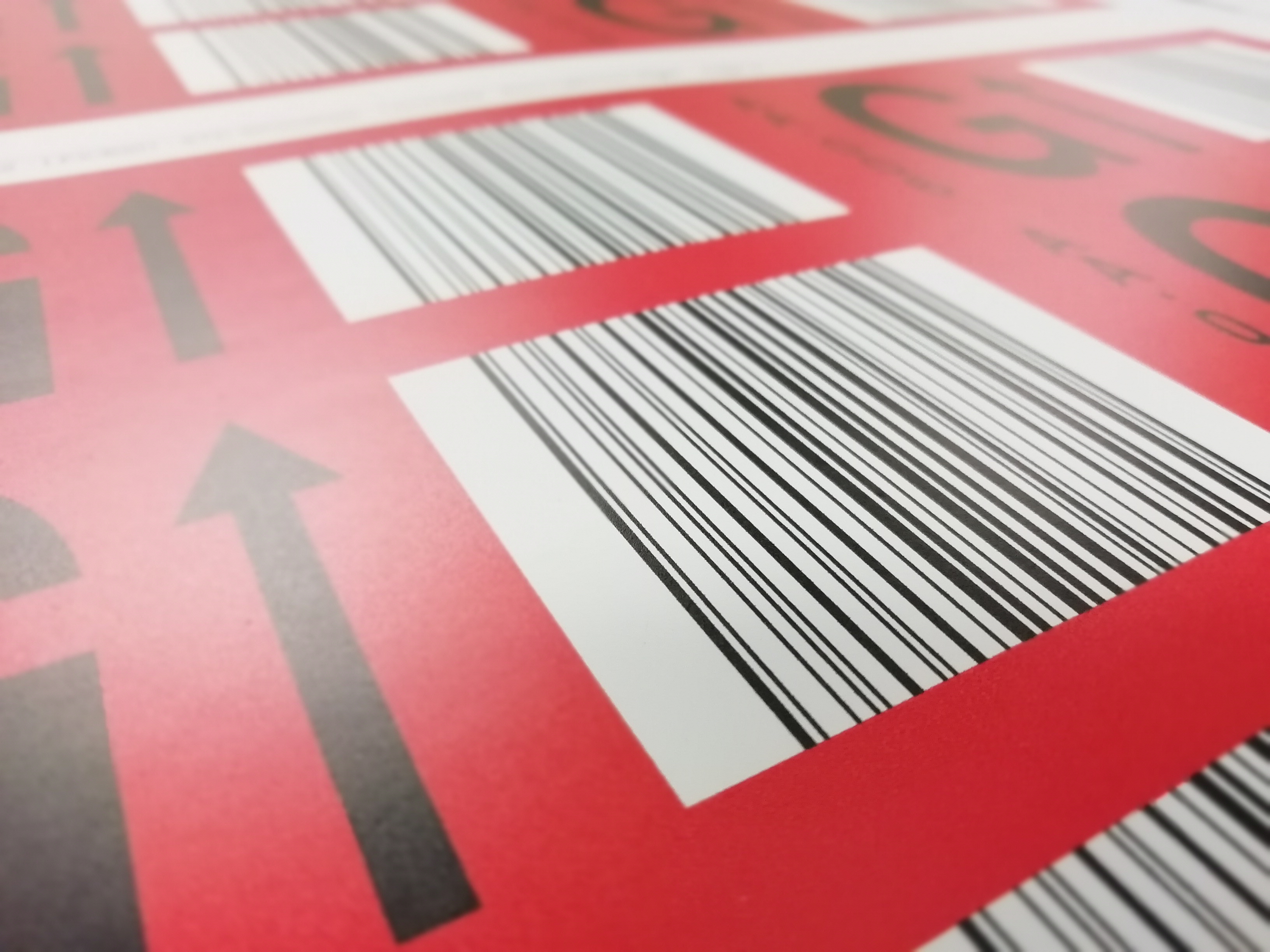 We have been printing barcodes since they were widely accepted in the 1970's. As such we have developed excellent relationships with the warehouse and logistics industry who recognise our labels as efficient and reliable.
We offer the ability to print barcodes on a white or coloured background using specially chosen colours that will not impact on the reflectance or readability. We offer a wide range of recommended colours which you can choose from.
Artwork and pre-production samples are supplied as standard. This allows you to test pre-production labels on your warehouse management system to ensure maximum efficiency and readability. In offering this we can share with you the quality of product we can provide and ensures the product you receive will be exactly how you expect it.
---
Robstock are one of the leading warehouse racking label manufacturers in the UK. We supply labels all around the world and are proud to work in partnership with many global brands. We supply some of the world's biggest retailers and warehouse distributers with labelling and signage to enable them to fully maximise their distribution and storage facilities. Proper warehouse identification vastly improves the efficiency of storage and distribution, and we are proud to play our role in improving the efficiency of storing and identifying products and inventory
We are confident that Robstock are at the forefront of our clients thoughts when requiring any of our specialised products, and we are proud to have worked with some customers in excess of 30 years.
---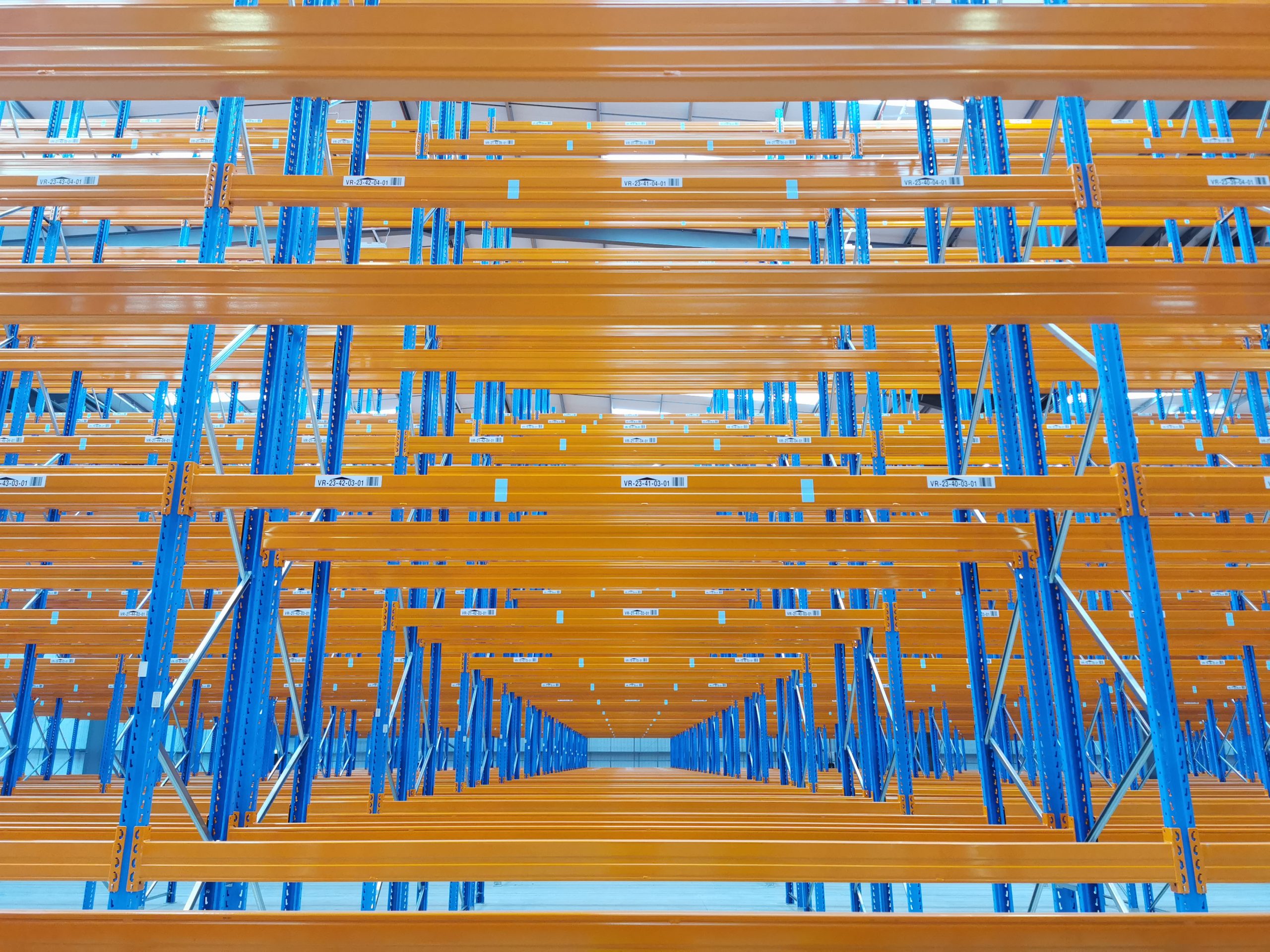 Not only do we manufacture, we also offer installation services which we have proudly offered for over 30 years. Our staff are fully trained, including specialist installations of trunking systems at height or working in freezer environments down to -40 degrees Celcius. Whether your warehouse is compact or expansive, with 500 locations or over 100,000 we can install effectively and efficiently. Working in conjunction with principle contractors, racking suppliers, or sprinkler installations, we can plan and advise on how best to label your warehouse.
---