We are...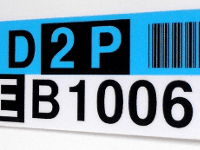 Label manufacturers.
Our products are manufactured to the highest standards. Our labels can be produced on a variety of materials to suit your exact needs. We can produce labels which will remain in place permanently or temporarily dependant on your specific requirements. We specialise in freezer labels, which can be applied in a sub zero working environment. We produce floor labels where traditional labels cannot be placed. We can produce on magnetic, reflective, transparent, fluorescent, rigid - you name it.


Barcode printing specialists.
We have been printing barcodes since 1968 and as such have developed excellent relationships with the warehouse and logistics industry who recognise our labels as efficient and reliable. Due to our own unique manufacturing process we are one of the only companies who can offer the ability to print barcodes on a coloured background. We offer a wide range of colours which you can choose from. Before any production is started we will provide a sample so you can test the labels on your WMS to ensure maximum efficiency and readability.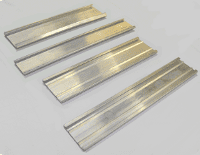 Warehouse identification experts.
Robstock are one of the leading warehouse code label producers and installers in the UK. We have an excellent reputation throughout the industry. We supply some of the world's biggest retailers and warehouse distributers with labelling and signage to enable them to fully maximise their distrubition and storage facilities.
Screen process printers.
As we print all of our products we are able to offer specialist services. One of these services is screen process printing. Screen printing offers excellent print quality for signage. Alongside signage we have produced many different products in the past including but not limited to T-Shirts, posters and labels.