News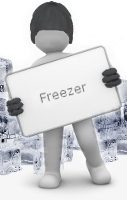 Freezer Labelling
Did you know Robstock are specialists in labelling working, live freezers down to -40°C.
Robstock are proud to be one of the only companies able to offer the ability to install in active freezers.
We have developed a labelling technique that allows for minimal disruption to your cold distribution facilities including working in fully active freezers.
For more information click here or to speak to us regarding your freezer requirements why not give us a call on
01159 303308